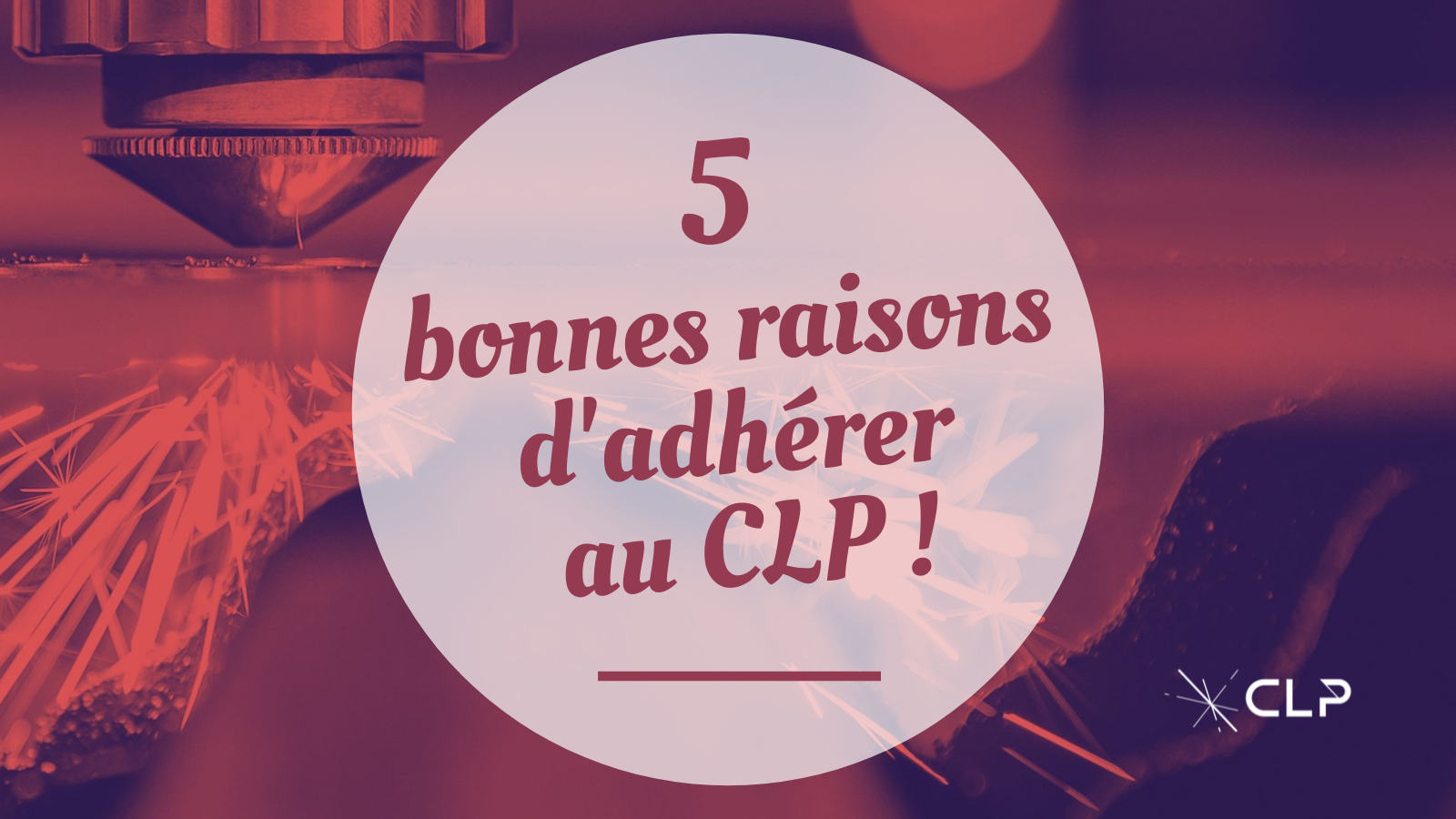 5 REASONS TO JOIN THE CLP !
Highlighting your new products and your teams through the news on our website (Premium members only) and on our social networks.
Organization of thematic webinars, for example during this year 2021: "Laser and E-mobility" in March and April and "Green Photonics and surface treatment" in September.
Edition of a directory at the start of the year, bringing together all the actors in the profession who are members of the CLP with their detailed expertise and contact details.
Organization of an event dedicated to lasers : PLI Conferences. About forty specialized conferences, a hundred participants and sixty companies from five countries.

Edition of a digital newsletter every 3 months: the Newslaser. This includes all the news of the CLP and its members but also an agenda gathering events related to the laser field.