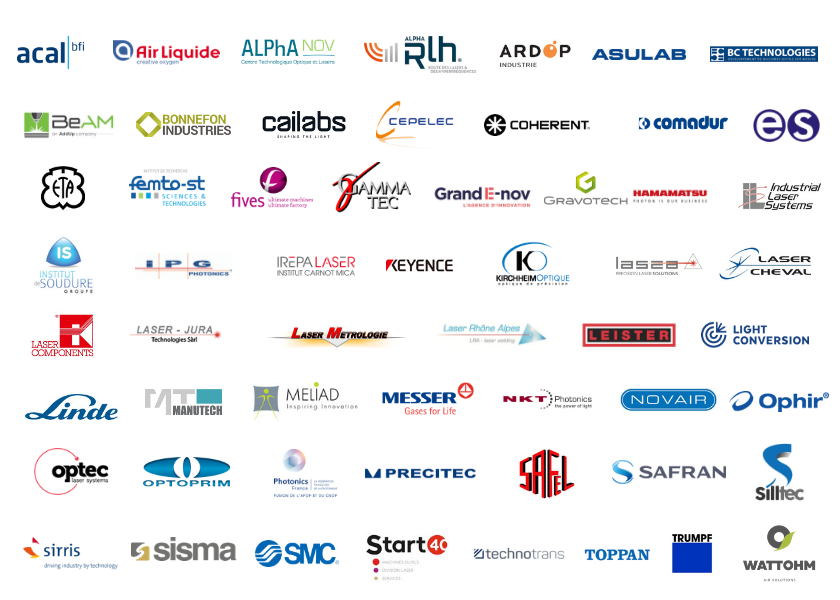 58 companies already registered at PLI 2019
Organized by the Club Laser & Procédés, PLI Conference is the unmissable event dedicated to industrial laser processes and their progress! An overview of the latest innovations in the field is presented through a comprehensive program of expert lectures. 130 participants are already registered for the 5 thematic sessions.
This new edition will be held on September 25th and 26th at the exhibition center in Colmar.

>> Focus on the participating companies listed to date:
ACAL BFI
AIR LIQUIDE
ALPHANOV
ALPHA-RLH
ARDOP INDUSTRIE
ASULAB
BC TECHNOLOGIES
BEAM MACHINES
BONNEFON
CAILABS
CEPELEC
COHERENT France
COMADUR
ES LASER
ETA SA
FC'INNOV
FIVES
GAMMA TEC
GRAND E-NOV
GRAVOTECH
HAMAMATSU
INDUSTRIAL LASER SYSTEMS
INSTITUT DE SOUDURE
IPG PHOTONICS
IREPA LASER
KEYENCE
KIRCHHEIM OPTIQUE
LASEA
LASER CHEVAL
LASER COMPONENTS
LASER JURA TECHNOLOGIES
LASER MÉTROLOGIE
LASER RHONE ALPES
LEISTER
LIGHT CONVERSION
LINDE
MANUTECH
MELIAD
MESSER
NKT PHOTONICS
NOVAIR
OPHIR
OPTEC
OPTOPRIM
PHOTONICS France
PRECITEC
SAFEL
SAFRAN
SILLTEC
SIRRIS
SISMA
SMC
START 40
TECHNOTRANS
TOPPAN GRAVITY
TRUMPF
WATTHOM
...


Do not miss this unique opportunity to meet key players in the laser industry. Beautiful encounters in perspective!