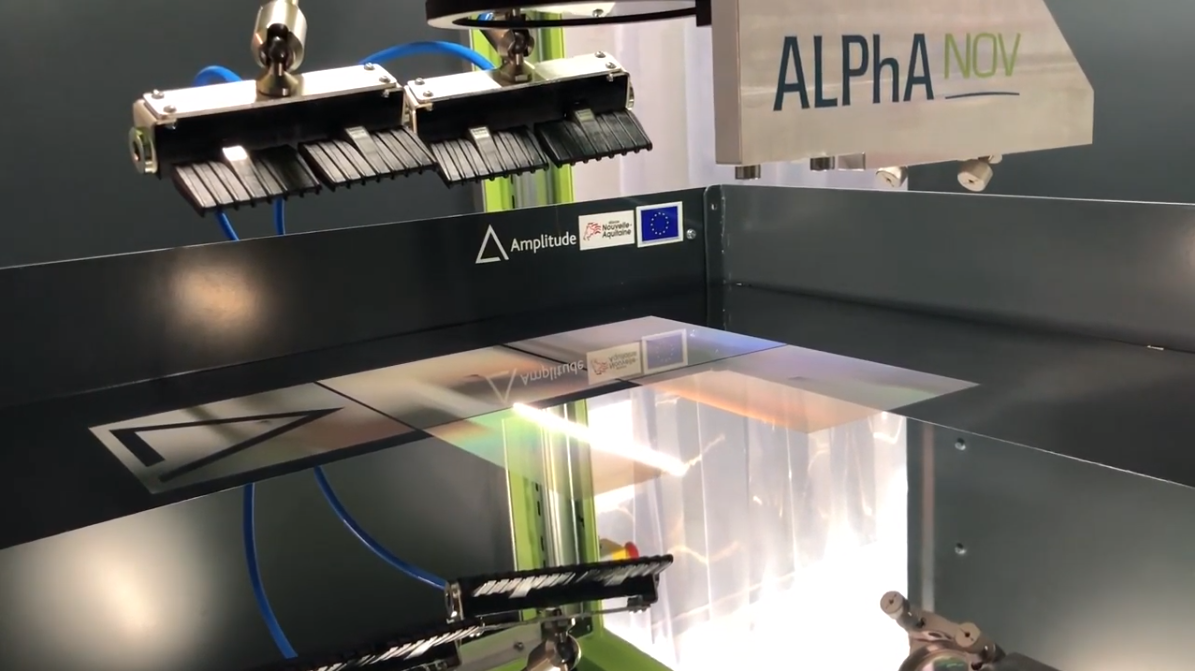 Amplitude launches Tangor 300, the most powerful ultrafast laser in the market, for all types of materials
Tangor 300, the fastest, most versatile and powerful ultrafast laser in the market, offers high quality results with high productivity. Manufacturer Amplitude has made a demonstration of its high performance live on June 26 at Laser World of Photonics in Munich.
Amplitude revealed last June 26 the Tangor 300, its brand-new high performance laser - the most powerful in its field, with average power reaching 300W and pulse width less than 500 femtoseconds. In addition, Tangor 300 is capable of supplying energy of up to 1000µJ per pulse and a repetition rate of up to 40MHz. The combination ensures continuous quality, combined with high productivity for manufacturers and researchers.
« Tangor 300 is capable of handling all types of materials, covering a surface of 100mm² per second.This new ultrafast laser will enable our clients to multiplicate machining strategies via the perfect quality and productivity combination. » said Vincent Rouffiange, Sales and Marketing Director at Amplitude Laser Group.

Tangor 300 is ideal for texturization, and its performance will be demonstrated in this application.
See an example: https://youtu.be/ST1Z_tcwDTQ
Tangor 300 has been developed in the framework of TresCleanProject, in collaboration with ALPhANOV.
Tangor 300 will be available end 2019.