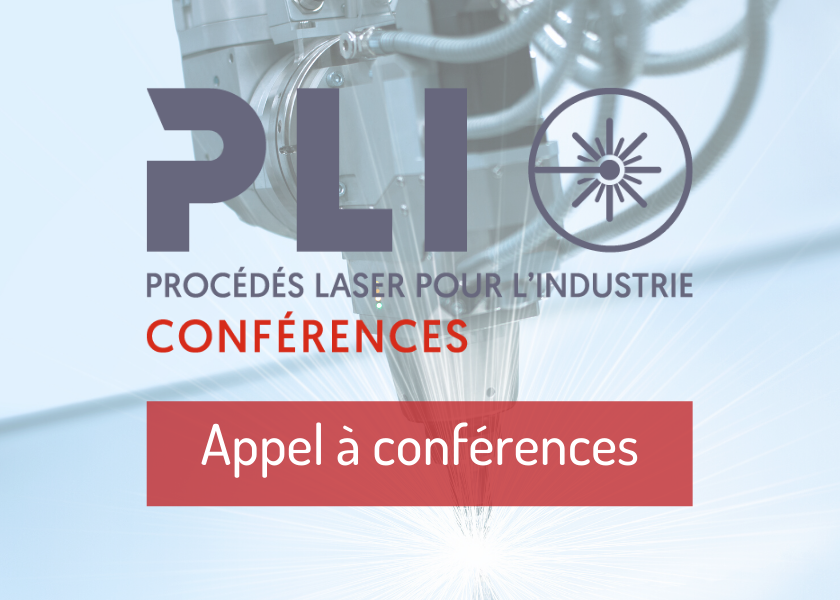 Call for papers – PLI Conference 2020
The 2020 edition of Laser Processing for Industry - Conference (PLI Conference) will be held on July 1st and 2nd in Liège, Belgium. This new edition is organized by the Club Laser & Procédés in partnership with the companies: CRM GROUP, LASEA and MULTITEL.
Each year, this leading event, organized by the Club Laser & Procédés (CLP), brings together the laser community, for 2 days, around a complete program of expert presentations. This event offers conferences that address current issues and exchanges between the industrial world and the research world.

For each process we would like to get some presentations on the following topics: technical-economic approach ; green manufacturing and sustainable development ; programming and numerical chain ; monitoring, control and process control ; modelling ; beam shaping and beam delivery ; laser safety in laser manufacturing. Innovations in laser technology will be also underlined.

Do you have any expertise that you wish to share during a conference?
The Club Laser & Procédés launches its call for communication:
>> Submit a conference

The deadline for your proposal submission is February 29, 2020.

The CLP team hopes to count you among the speakers for this 2020 edition!