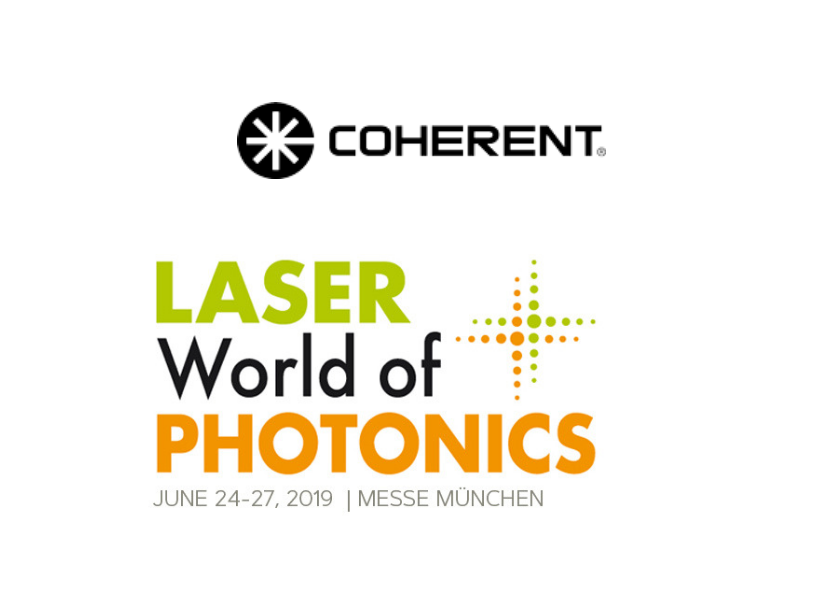 Coherent at LASER World of PHOTONICS 2019
Coherent will be at LASER World of Photonics on June 24-27, 2019 in Munich.
Founded in 1966, Coherent, Inc. is one of the world's leading providers of lasers and laser-based technology for scientific, commercial and industrial customers.
Visit the company's booth A3/315 to explore its solutions: components, lasers, and laser-based systems. Visitors will have the opportunity to see first-hand the impact of the company's products and technology in several key application areas, including automotive production, ultra-precision manufacturing, life sciences and medical, and scientific research.