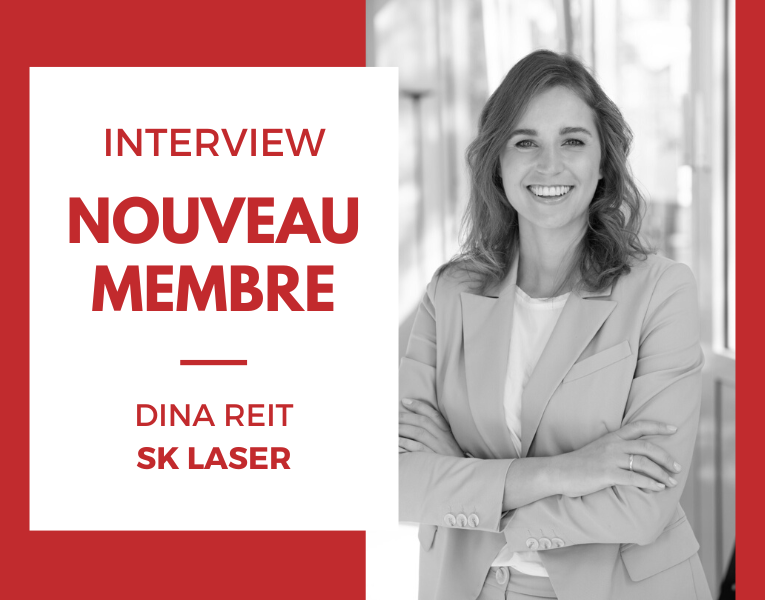 New member interview - SK LASER
In this new year 2023, the CLP is pleased to welcome new members, including the company SK LASER.

We asked a few questions to Dina REIT, General Manager of the company.

Good reading !

Can you introduce yourself in a few words?

I am Dina Reit the General Manager of SK LASER GmbH in Wiesbaden, Germany, located 20 car minutes from Frankfurt Airport. My father founded the company in 2004 and I am his successor to take the company into the next generation. I am working with SK Laser since 2018.

Can you present your company and its specialty?

SK Laser is a producer of laser machines for the industrie and we deliver worldwide. Our applications are surface treatment such as marking and engraving, ablation, cutting of foils also on the fly, perforating and welding of plastics.
We are specialized not only on standard machines with Fibre Lasers 1064 nm, Green Lasers 532 nm, UV – lasers 255 nm and also CO2-lasers but also customized machines with half automatic and full automatic systems.

How did you hear about the CLP and why did you choose to join?

CLP was intodruced to us by the member Irepa Laser. SK Laser wants to join, because we do have a lot of customers in France and would like to find a distributor in France to support our sales activities.


What are the latest innovations of your company that you are most proud of?

Fully automatic laser maschines to produce parts autonomus with Industry 4.0 (a machine standing in Paris can take orders from Bordeaux and produce it) and AI (machine learning).