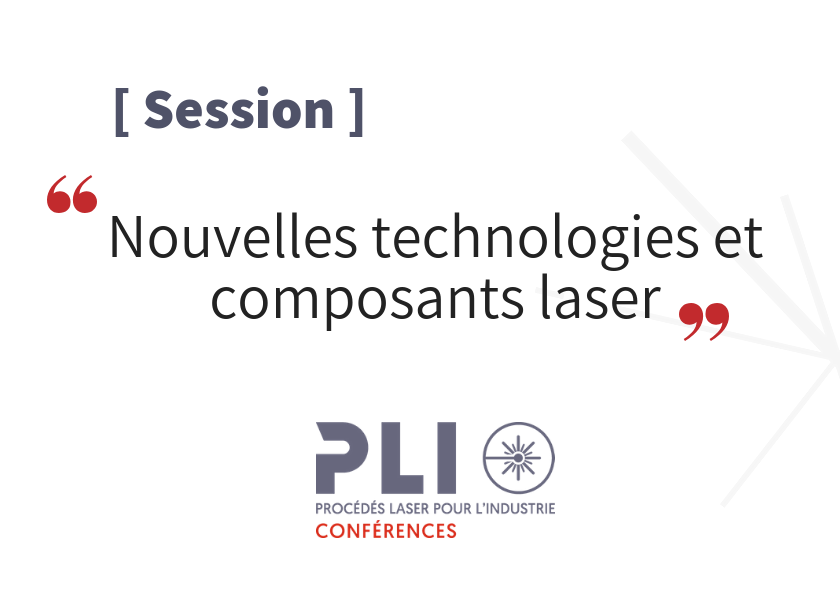 Session new technologies – PLI Conference 2019
Are you interested in new laser technologies? PLI Conference is the meeting you can't miss! An entire session is dedicated to this topic from 8:30 AM to 10:30 AM on the 26th of September.

Guillaume SZYMCZAK from the company AMPLITUDE, will talk about "Recent advances in ultrafast lasers".
Antoine DUBROUIL from the company FEMTO EASY, will speak about "OEM ready measurement devices and feedback loop for spatial, spectral and temporal optimization of ultrafast lasers"
The company FOBA will also be present with the conference of Mr. Faycal BENAYAD-CHERIF about "Mosaic process : cost reduction in laser marking by automatic part detection and by handling tool removal".
Discover the conference "Laser material processing induced pollution management", introduced by Mr. Damien VILLARD, from the company CEPELEC.
Finally, Mr. Guillaume BONAMIS from the company CELIA CNRS will speak about "High power UV GHz femtosecond laser"
Also on the agenda, sessions about laser welding, additive manufacturing, micro application and process control.
See you in Colmar, on the 25th & 26th September 2019!
> Discover all the conference sessions